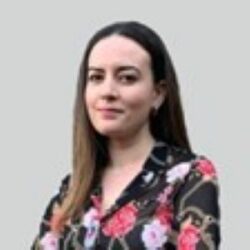 Valentina Dedi
Lead Economist KBR
Dr Valentina Dedi is an energy economist with consulting experience in international oil and gas markets and a recent focus on energy transition. She has worked for projects spanning different stakeholders in the global energy industry, including IOCs, NOCs, international organisations, governments, development banks, refineries, and storage operators, among others.
She currently works for KBR serving within the international consulting business as a Lead Economist.
Valentina has also been involved with academic institutions, teaching at the University of Surrey and Bayes Business School, London City University, in the UK and University of Ioannina in Greece.
She is the Deputy Director of Access for Women in Energy, a non-for-profit organisation, which supports the development of women in the energy industry globally. She is also the Vice President of the Greek Energy Forum.
<< Back