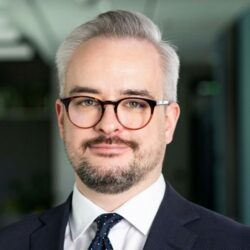 Filip Sypko
Head of Global Business Development Green Genius
A graduate of the Faculty of Energy and Fuels at the AGH University of Science and Technology in Kraków, MBA studies at Koźmiński Executive Business School in Warsaw and Technische Universität Clausthal in Clausthal-Zellerfeld.
For years, as entrepreneur and manager he has been associated with the energy and renewable energy industry with various experience in sales, technical consulting and business development, confirmed, among others, by implementation of the first operational installation in Poland in the Solar-as-a-Service formula and acquisition of a strategic portfolio of PV projects for the Modus Group. Propagator of the idea of sustainable development which considers economic market conditions. An expert in the field of on-site solar installations.
Since 2018, responsible in Green Genius for introducing innovative "capex-free" solar solutions for business on the Polish market, and from 2021 for managing group's PV project portfolio throughout Europe.
<< Back