Interested in Sponsoring in 2024?
If yo
u would like to enquire to become a sponsor of our
Large Scale Solar Southern Europe
(2 - 3 July 2024) then please get in tou
ch with the team today.
Our 2023 Sponsors & Partners
Diamond Sponsor
×
LONGi leads the solar PV industry to a new height with product innovations and optimized power-cost ratio with breakthrough monocrystalline technologies. LONGi supplies more than 30GW of high-efficiency solar wafers and modules worldwide yearly, about a quarter of global market demand. LONGi is recognized as the world's most valuable solar technology company with the highest market value. Innovation and sustainable development are two of LONGi's  core values.

Gold Sponsor
×
JinkoSolar (NYSE: JKS) is one of the largest and most innovative solar module manufacturers in the world. JinkoSolar distributes its solar products and sells its solutions and services to a diversified international utility, commercial and residential customer base worldwide. JinkoSolar has built a vertically integrated solar product value chain, with an integrated annual capacity of JinkoSolar has built a vertically integrated solar product value chain, with an integrated annual capacity of 43.0 GW for mono wafers, 42.0 GW for solar cells, and 50.0 GW for solar modules, as of June 30, 2022.

Bronze Sponsor
×
Pexapark is an award-winning enterprise software and advisory company, specialised in renewable energy. With more than 21,000 MW of renewable PPA transactions supported and over 7,000 MW of risk monitored, Pexapark is the reference for buying, selling and managing renewable energy. Pexapark's PPA reference prices increase transparency across 18 markets. Our advisory team and software suite enable leading companies to close successful PPA transactions, manage their risk, and grow their renewable energy revenues. Pexapark was founded in 2017 with the purpose of accelerating the energy transition towards net-zero by creating an efficient market for renewable energy.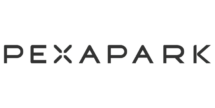 ×
Energy-Storage.news offers a full news service along with in-depth analysis on important topics and industry developments, covering notable projects, business models, policies and regulations, technical innovations and more. The website, from the makers of PV Tech, is an essential tool for anyone within the energy storage value chain.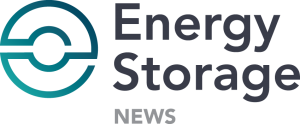 ×
The PV Tech Power publication explores technology and its impact on downstream PV projects. With a focus on technologies impacting LCOE (Levelised Cost of Energy) of commercial and utility scale solar energy plants world-wide, PV Tech Power addresses all key stakeholder groups that can accelerate the global large scale deployment of solar energy and storage technologies.

×
The Solar Power Portal is the leading renewable energy resource for all UK solar power and feed-in tariff information. Solar power is one of the few renewable energy generating technologies that can help the UK reach its EU binding targets in urban centres. The Solar Power Portal keeps people both inside and outside the United Kingdom up to date with developments and deployments in the solar industry in the UK. Providing in-depth news, opinions, information on certified products and installers, installations charts, a solar calculator (backed by government figures) and accurate policy updates straight from government, the Solar Power Portal is your one-stop-shop for solar power information in the UK.