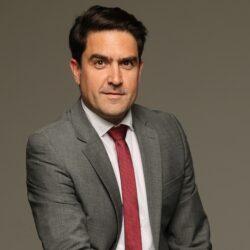 Ioannis Psarros
Head of Commercial - Greece Enel Green Power
Ioannis Psarros is a passionate executive for renewable power, GOs and emissions markets, constantly present in the power market sector since 2008, in various positions. Ioannis has demonstrated excellent track record and has led in business decisions which always have created value for the companies he worked for. Ioannis has gained deep experience in the Power & Commodities trading, in the Business Development and in the Consulting sector for Power Traders, Power Suppliers and RES producers since the start of his career. During the last two years Ioannis leads the Commercial Office of Enel Green Power Hellas, giving all his efforts to structure a new and robust PPA market in Greece.
Holder of two Master of Science diplomas, the first from the 'TU – Berlin' in Energy Systems Engineering and the second from the 'Athens University of Economics and Business' in Applied Economics and Finance for Executives.
Nevertheless, he holds a Diploma in Negotiations acquired in 2016 from 'Athens University of Economics and Business'. Ioannis speaks English and German very fluently, and has basic knowledge of Italian.
<< Back