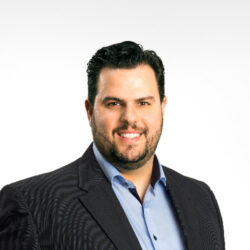 Panagiotis Stamoulis
Market Director Southern EU Fluence
Stamoulis brings 17 years of Siemens experience in traditional Medium Voltage substation business and passionate in new technologies.
Since 2012 he has been actively involved on Li-ion battery energy storage market, supporting delivery of projects for the biggest South European utilities (Enel, Terna, EDP) and driving business developments activities in several European, Asian and South American countries.
Stamoulis is a founding member of Fluence, responsible for South European area and monitoring electrical energy storage market development, contributing on several international workshops (EU, Cigre). Married and father of 2 restless sons. He holds Diplom in Electrical Engineering and MSc in Management of Business, Innovation and Technology.
<< Back