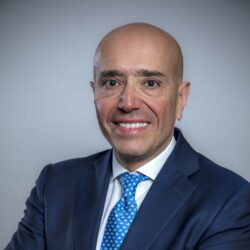 Saverio Roda
Investment Director Tages Capital
Saverio Rodà has over 22 years' experience in M&A and Acquisition and Project Finance in the energy infrastructure market, with a long track record of deals in Italy and in selected EU Countries.
At Tages Capital since January 2016, he has significatively contributed to the M&A activities relating the acquisition of ab 700 MW solar and wind portfolio (ab €720m invested equity) and in particular to the ab €3bn no recourse acquisition and refinancing credit facilities.
Saverio started his career in the energy industry in 2000, by joining the start-up of Sorgenia S.p.a. as business development analyst in the Strategy and Corporate Development Department. At Sorgenia he has been involved with increasing responsibilities in the ab €2.0bn investment plan regarding the ab 5 GW power and renewable generation fleet (CCGTs, coal plants, hydroelectric, wind and photovoltaic assets), investments in the E&P sector and in a 12 Bcm/y regasification station project.
Focused to the energy renewable assets since 2007, he has made investments in green and brown field renewable plants in Italy and France by originating, structuring and negotiating M&A deals and construction contracts (EPC and related O&M). He successfully oversaw the exit of Sorgenia from the renewable energy sector with a number of M&A transactions (incl. joint ventures aimed at deconsolidating the financial debt position and disposals) with large utilities and major international investment funds.
Prior to joining Sorgenia, he has worked at Firema Trasporti (participated at 49% by Leonardo S.p.a.) in the transportation industry. Saverio has a master's degree in aerospace engineering at University of Pisa and a MBA degree at MIP – Business School of the Politecnico of Milan.
<< Back