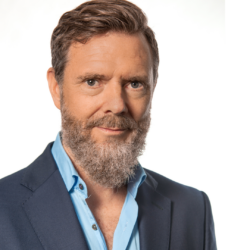 Shane Woodroffe
CFO Rezolv Energy
Shane is CFO at Rezolv Energy and is responsible for capital structuring, arranging senior debt for project investments and overseeing financial performance and reporting of the Rezolv group. Established in 2022 and backed by the global investor Actis, Rezolv Energy is a clean energy investor focussed on South-East Europe and is developing Europe's largest PV project, the 1GW Dama solar project in Romania, near the border with Hungary.
With over 27 years of expertise across project finance and M&A in the energy sector, Shane was previously a director of the general partner for the EnerCap Power Funds, whilst also sitting on the investment committee, with responsibility for all project investments. Shane was also responsible for raising the required non-recourse finance for EnerCap's project investments. Prior to his EnerCap roles, Shane was a Director in the Energy and Utilities team at Fortis Bank (London), where he originated and executed project financing underwritings for wind and landfill gas projects. Prior to this, he was a Director in the Energy Advisory team at PricewaterhouseCoopers.
Shane holds an LLM in International Financial Law from the University of Sussex, an MBA from ESCP Europe and a Bachelor in Engineering from Monash University (Australia).
<< Back