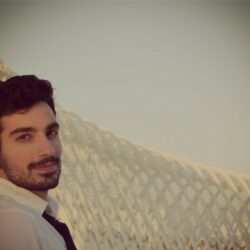 Dr. Marios Stanitsas
Power Originator ABO Wind
Dr. Marios Stanitsas works as a Power Originator in ABO Wind. He has showcased a significant experience in consulting, power and gas trading, and sustainable energy related themes.
He has spent the last years entirely working in the trading, renewable energy, sustainability business and academia as a strategic consultant, project manager and research scientist.
Dr. Stanitsas joins ABO Wind after his previous engagement in renewables and forward trading, in terms of operation, trade execution and financial results, establishing mid to long-term power trading strategies, ensuring alignment with the overall strategic visions and business models.
He has been leading and managing the ongoing business plan processes as the centre of expertise for energy and electricity markets. Responsible for all energy market related activities, including RES aggregation, PPA development, energy trading and storage/flex projects.
Dr. Stanitsas, who is currently based in Athens, Greece, is leading the negotiations of PPAs and alternative offtake arrangements. His tasks also include the identification of projects for acquisition and/or joint development opportunities in line with the strategy outlined in the business plan. He is fluent in three languages: Greek, English, and French, as well as conversational Italian.
Dr. Stanitsas is an Electrical and Computer Engineer and holds a Ph.D. in Sustainable Project Management/Risk management from the National Technical University of Athens (NTUA) and a Master's degree (M.Sc.) from NTUA in Energy Production-Management and Energy Saving.
<< Back